US Senate Majority Leader announces agreement to extend debt ceiling until early December
News
Thursday, October 07, 2021 - 16:12
Point Trader Group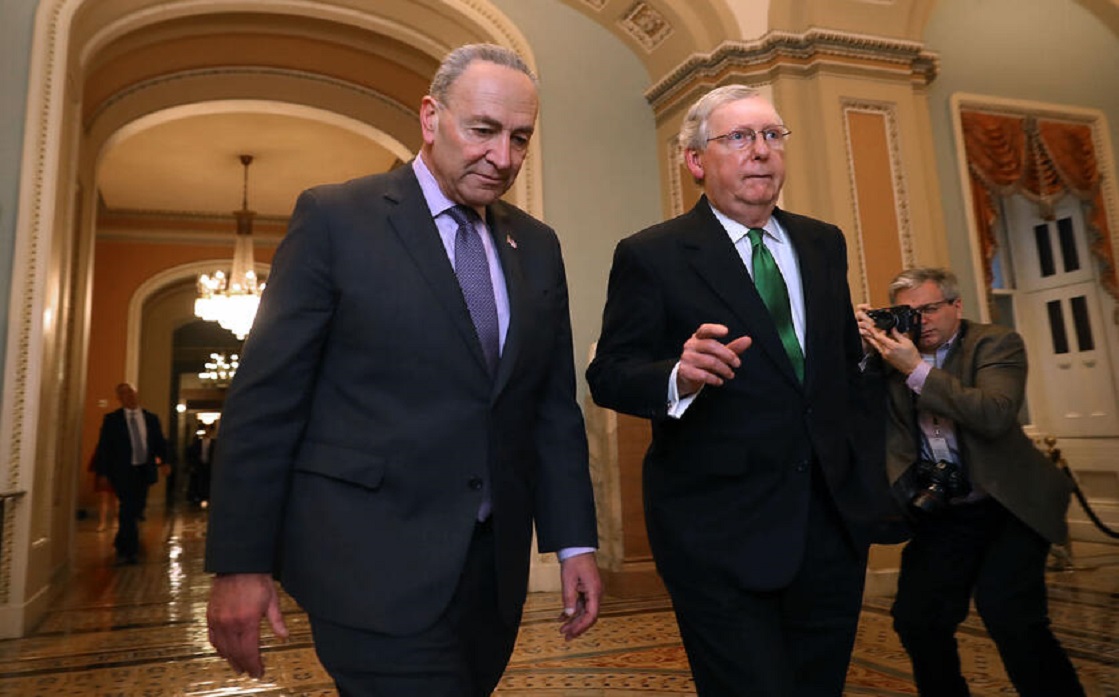 ---
US Senate Majority Leader Chuck Schumer announced Thursday that lawmakers have reached an agreement on increasing the short-term debt ceiling after hours of debate with Republican Party leader Mitch McConnell.
"I have some good news," Schumer said. "We have reached an agreement to extend the debt ceiling until early December, and we hope to be able to get that done as soon as today."
The announcement by the top Democrat in the Senate came less than a day after minority leader McConnell offered a temporary solution to avoid a looming government stumble and the ensuing recession. The Senate is likely to vote on the Schumer-McConnell proposal later Thursday.
Republicans and Democrats have been at odds for weeks over how to raise or suspend the US borrowing limit by October 18, when the Treasury estimates the country will exhaust its emergency measures to pay the country's bills.
The US has never defaulted, and most economists expect this to lead to a recession and violent volatility in financial markets.
And Republicans, frustrated by what they see as reckless spending initiatives from the Biden administration, had threatened as of Wednesday to block any debt-ceiling legislation brought to the Senate under normal procedure.