Improve your trading skills with a Demo Account
Wednesday, November 27, 2019 - 20:20
Point Trader Group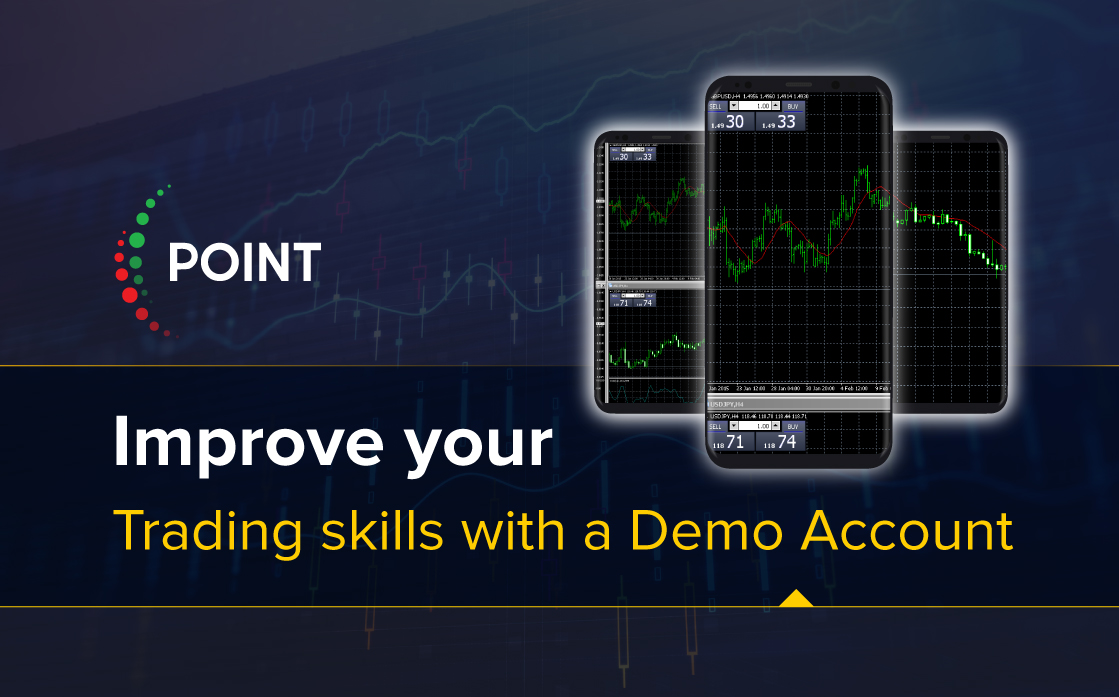 ---
One of the most important features of the Forex market, the availability of demo accounts provide you with an ideal environment for training and learning like real accounts at exactly the same real market prices, and more importantly, they are free where you can trade whatever you want without fear of losing money. You can open a demo account at Point Trader Group via the following link: (click here) You can download the platform from following link: Click here
Important instructions to follow when using a demo account:
Use the demo account as if you were using a real account and set yourself a goal:
do not be surprised. Yes, demo trading is very similar to real trading but the difference is that you are not trading with real money. There are no limits to fund with many demo accounts. When you lose your money you create a new demo account to trade again. Well, don't do that, don't use the demo trading platform as a game. Trading is not a game of gambling. You can also download the trading platform depending on the device you are using. If you are an Android user, you can download the platform and open an account by following the steps on the following link: Click here If you are an iPhone user, you can follow the steps to open the account through the following link: Click here
The first and most important of these is to set a goal for yourself, to pursue it with complete discipline, to use your demo account like your real account, and to risk only the amount of money you would risk if this is a real account, and continue to use your demo account so that you can achieve your goals.
What currency pairs will you trade during the training?
It is always advisable to use a limited number of currency pairs. The more we use one currency pair, the more we understand and evolve our awareness of the potential behavior of this pair. Currency pairs are different for each of these factors:
Volatility rate.
Compare fluctuations during the dealing cycle
Affected by various economic reports
Correlation with other currency pairs.
What is the best time to trade?
If you are a part-time trader, the best time for you is in the early morning hours and in the late hours of the evening. You should monitor global trading cycles and observe potential overlaps at those times, and find out which times are best and which are the worst, so you should not trade all the time.
You should specify the time frame of the chart you want to trade. If you plan to trade in a commodity in the short term, the short chart will be the best for you, so long term trading requires a further chart. So you should always focus on the long chart to see the ups and downs and use the short chart to identify entry points.
Trading Strategies
Make a list of the strategies you want to use, set a time period to use them, and then decide which ones to use and which ones to ignore. It's best not to change your successful strategies.
Trading history
Create your own trading log to record your trades with the date until you check each period and see your progress.
Demo trading account and its relationship to the real trading account
Note that the demo account is a very important step towards starting a real trading account and you should take this step with caution, the time you spend on the demo account will show you your progress and discipline as a master trader but do not enter the real market if you win once or two or even dozens of times but if You always win its time only you can enter the real market.
---