Gold 13.12.2021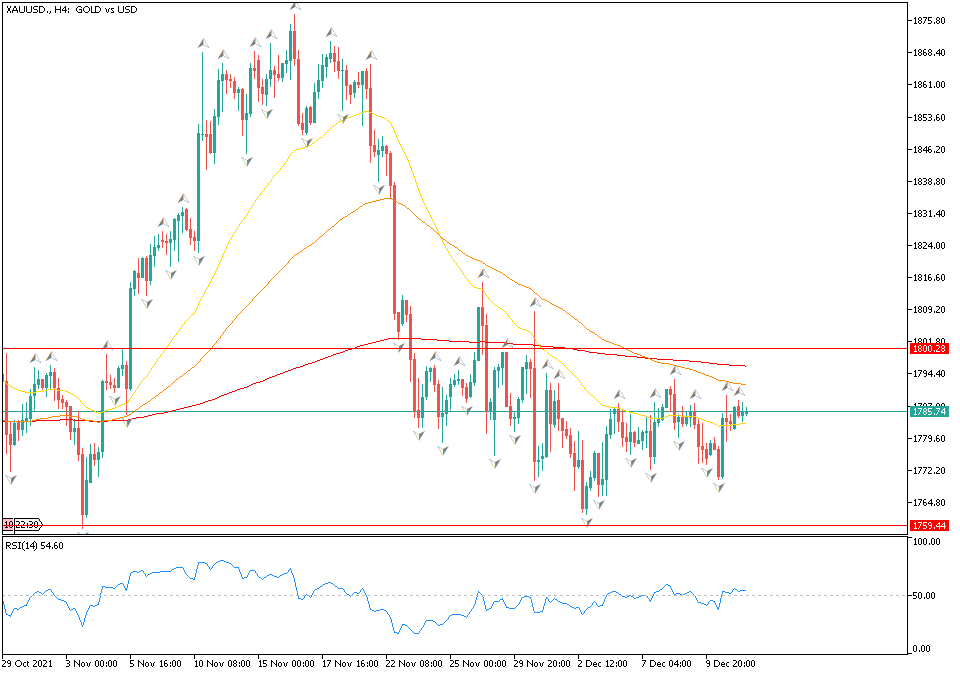 ---
Overview:
The pair is trading in a downtrend
Expected scenario:
The pair is trading below a strong resistance level around $1800, which enhances the chances of a downside move over the upcoming period to $1,760 - $1,765.
Alternative scenario:
On the other hand, we see that if the $1800 level is broken upwards, it may push the pair further up to reach $1,820.
Resistance levels
1800.00
1810.00
1820.00
Support levels
1765.00
1760.00
1750.00
Disclosure of risk: Point Trader Group will not accept liability for any loss or damage as a result of reliance on the provided information.