The most important expected economic data for this week, from 17 to 21 April 2023
Tuesday, April 18, 2023 - 22:22
Point Trader Group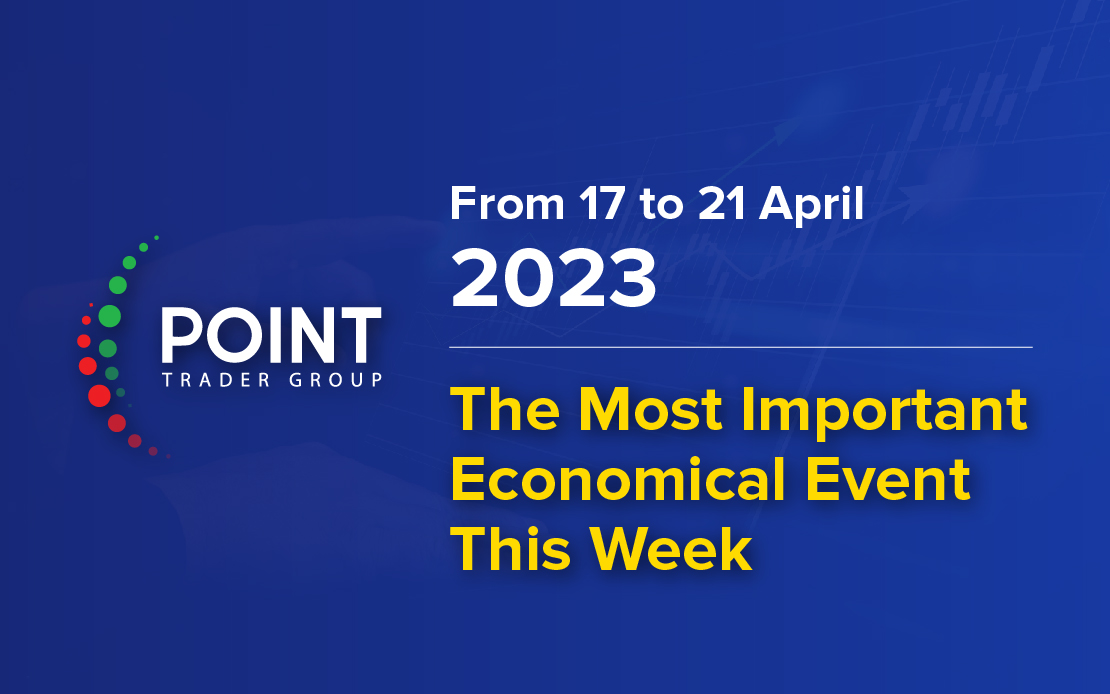 ---
The most important data expected this week
United State
US Crude Oil Inventories - Wednesday (04:30 PM)
Oil inventories rose by 597 thousand barrels on the seventh of April, after a successive decline, but this rise remains less than the heights that preceded the previous declines. The upcoming issue is also expected to decrease by 1.08 million barrels.
Unemployment Claims Rates - Thursday (02:30 PM)
Unemployment Claims increased by 11K to 239K in the week ending April 8, 2023. Exceeding market expectations of 232K. The next release is expected to be around 240-244 thousand requests.
Philadelphia Manufacturing Index (April) - Thursday (02:30pm)
The Philadelphia Index rose by 1 point to -23.2 in March from -24.3 in the preceding month, missing market expectations of -15.6. Forecasts are that the next release may be around -19.2: -18. Further decline is negative for the economy.
Existing Home Sales (March) - Thursday (04:00 PM)
Existing home sales rose by a whopping 15%, the highest increase since the seventh month of 2020. More home sales is something to take into account given the inflationary state the US economy has been in for months. The next release is expected to return to normal. down to -4.2%.
Britain
CPI (YoY) (March) - Wed (08:00 AM)
Britain's annual inflation index surprisingly rose to 10.4% in February from 10.1% in January, the first rise in four months and above market expectations of 9.9%. This increase mainly comes from the increase in food prices as well as non-alcoholic beverages. The next release is expected to be around 9.8% - 10.2%.
Retail Sales (MoM) (March) - Friday (08:00 AM)
Retail sales in the United Kingdom increased by 1.2% on a monthly basis in February 2023, after rising to 0.9% in January, and an increase of 0.2% compared to expectations. The next release is expected to be around -0.5%.
Euro-zone
CPI (YoY) (March) - Wed (11:00 AM)
In a series of declines, the Eurozone CPI continues to decline which enhances the possibility of approaching the ECB target around 2% (inflation rate). These declines, especially the last month, come after the decline in energy prices, which greatly affected inflation in the Eurozone. The next version may come around 6.9%.
GMT +2