The most important expected economic data for this week, from May 15 to May 19, 2023
Tuesday, May 16, 2023 - 23:36
Point Trader Group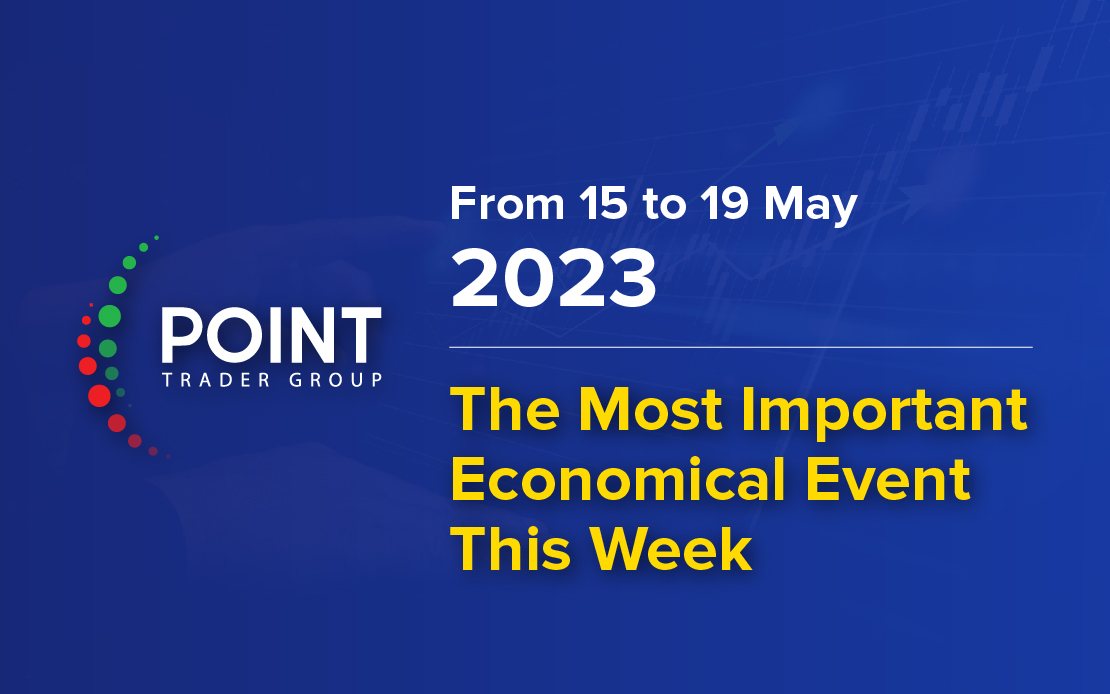 ---
The most important data expected this week
United State
Building Permits (April) - Wednesday (03:30pm)
Building permits increased in February and March (revised from 1.413 to 1.43 million) respectively and although the March figures were lower, they were still higher than the average of the last 3 months. Despite this rise, these numbers remain lower than last year's numbers in the same months, indicating weak demand after the US Federal Reserve raised interest rates repeatedly due to high inflation numbers. The next issue is expected to be between 1.43 – 1.43 million.
US Crude Oil Inventories - Wednesday (05:30 PM)
Oil inventories increased by 2.951 million barrels on March 5, 2023, which is more than the market expectation for an increase of 0.917 million barrels. It is the largest weekly increase in 11 weeks. Inventory is expected to decrease by 0.92 million barrels in the next release.
Unemployment Claims Rates - Thursday (03:30 PM)
In the largest increase since October 2021, jobless claims rose by 22K to 264K in the week ending May 6, 2023. This is higher than the market expectation of 245K jobs in a sign of (somewhat) weak labor market due to the successive rate hike from US Federal. The next release is expected to be around 270-254k.
Philadelphia Manufacturing Index (May) - Thursday (03:30pm)
In a series of successive declines, the Philadelphia index fell to -31.3 points in April 2023, which is the lowest since May 2020. The continued decline in the index is a sign of the possibility of stopping raising interest rates during the coming period, fearing the risks of an imminent recession. The next release is expected to be around -19.8 to -22.
Existing Home Sales (April) - Thursday (05:00 PM)
After seeing a strong increase in existing home sales in the month of February to 13.8%, the index fell again to -2.4%. The next release is expected to be around 0.5% to 5%.
First Federal Reserve Chairman's Speech - Friday (06:00 PM)
In a successive series of hikes, the interest rate in America reached the range of 5% - 5.25%, bringing the cost of borrowing to its highest level since September 2007. The US Federal Reserve may fix interest rates in its upcoming meetings, so it is important to follow all economic data related to inflation, sales and jobs. And growth because of its great impact on upcoming US Federal decisions.
euro
CPI (YoY) (Apr) - Wed (12:00 PM)
Inflation rose to 7% by 0.1% from the release published in March and energy prices are the main reason for this rise and the next release may come around 7% as well.
+3 GMT ksa