Gold under pressure - What is NEXT?
Wednesday, October 07, 2020 - 16:49
Point Trader Group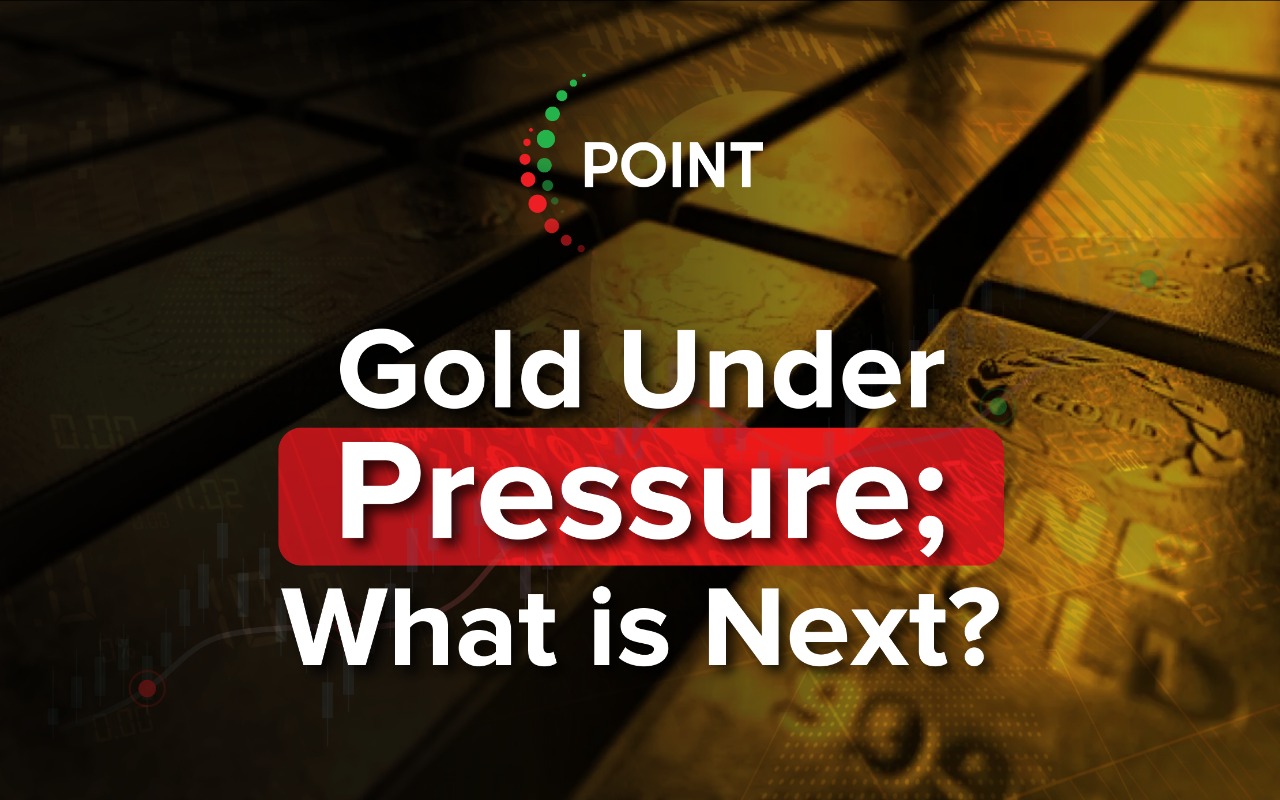 ---
Federal Reserve Chairman Powell warned that the outlook for the US economy is "very uncertain". The Fed minutes may show how broad this concern is.
Gold futures are trading lower shortly after opening on Wednesday, but in an effort to recoup its earlier losses after President Trump clarified his stance on the fiscal stimulus late Tuesday night. Traders are reacting to a similar move in the US dollar. Fundamentally, risk appetite is the dominant market.
Trump's decision to end the stimulus negotiations sets off a chain of events
Late Tuesday afternoon, Trump caused a sharp breakout in US stock markets and pushed investors into the US dollar and out of long gold positions after he canceled stimulus talks with Democratic lawmakers. Trump's abrupt decision to cancel stimulus talks until after the November 3 presidential election has led to a sell-off on Wall Street as investors prepare for fresh downside risks for the already shaken US economy. This made the US dollar a more attractive asset while reducing the attractiveness of dollar-denominated gold.
The sale of gold halted and sentiment improved late Tuesday / early Wednesday when Trump made some concessions that renewed calls for stimulus. Trump said he is ready to pass several independent measures to mitigate the Coronavirus - including a new round of stimulus checks.
"If a separate bill is sent for incentive checks ($ 1,200), they'll go to our great people right away. I'm ready to sign now. Do you hear Nancy?" Trump tweet.
"The House and Senate should immediately approve $ 25 billion to support airline payroll, and $ 135 billion for the Small Business Payroll Check Protection program. Both will be paid in full using the money used from the Sponsorship Act. The president wrote another tweet.
Trump's show of support for individual relief from the Coronavirus comes after he rejected a proposal by Democratic House of Representatives earlier Tuesday and called on Republicans in Congress to stop negotiations even after the election.
The Federal Reserve is at stake
The FOMC's September meeting minutes scheduled for release on Wednesday at 18:00 GMT should provide a window into the Fed's internal debate on these issues, and possibly some new answers about what it will mean in the future.
The US Federal Reserve indicated last month that interest rates will likely remain at zero until 2023, and pledged to wait until inflation hits 2% and is set to rise moderately above that level for some time.
Fed Chairman Jerome Powell warned Tuesday that the outlook for the US economy is "very uncertain", and that too little policy support could lead to more corporate bankruptcies and "recession dynamics" as the weak recovery feeds on itself.
To follow the latest technical analysis, visit the following link: Here You can follow the economic calendar and the most important news exclusively on the Point website