The most important economic data for this week, the most important of which is the US Federal Reserve, July 26-30, 2021
Tuesday, July 27, 2021 - 12:10
Point Trader Group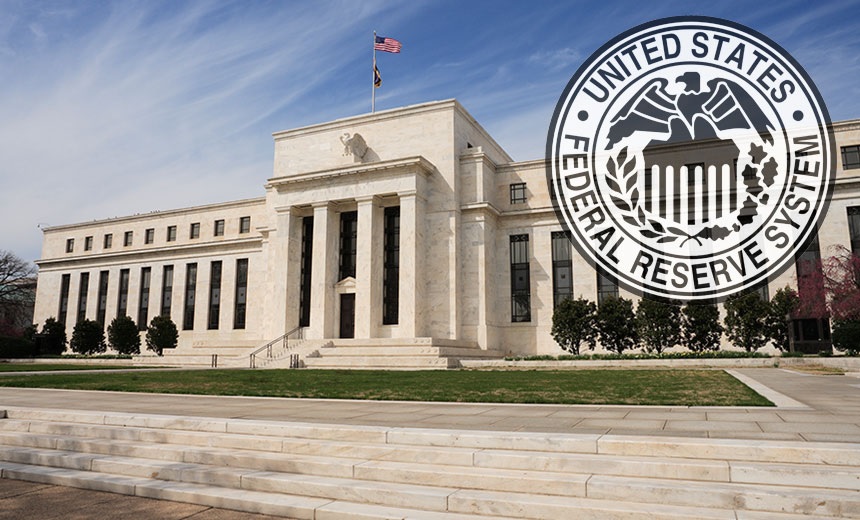 ---
Thursday's ECB meeting was a paraphrase of the strategic review: No change in monetary policy, no change in PEPP.. The central bank's focus will be on Wednesday's FOMC meeting. Will it be a paraphrase of Fed Chair Powell's semi-annual testimony to Congress or can members convince him that there has been "another substantive progress" in the labor market to start tapering off soon? Markets will also get their first look at Q2 GDP and the Fed's preferred measure of inflation, the core PCE indicator!
European Central Bank
The focus of the ECB meeting was not on monetary policy. Expectations were low for any changes. Instead, the focus was on how to change the statement to reflect the results of the strategic review, which significantly changed inflation guidance from "below 2% or close to 2%" to "2%." Members expect inflation to stabilize at 2% over the medium term and some inflation to be temporary. In short, inflation can "rise" (just like with the US Federal Reserve). In particular, Christine Lagarde stated at the press conference that the European Central Bank will not raise interest rates while inflation is below 2%. The Eurozone is reporting CPI this week and the forecast is 2%. Last month's reading was 1.9%.
Federal Open Market Committee
This week, the US Federal Open Market Committee (FOMC) will get its turn in the spotlight. The focus will be on when the committee will inform the markets that tapering is on its way. Fed Chairman Powell has consistently said that markets will know well in advance before tapering begins. In his last testimony, Powell noted that there has been no "more significant progress" in the labor market to justify tapering. In March, he indicated that a series of good data would be needed. So, although the June non-farm payroll was +850,000, the May release was +583,000 (weaker than expected) and the April release was only +266,000 (much weaker than expected). Also, initial jobless claims last week were 419,000 versus expected 340,000, the highest reading since May 16. Additionally, Chairman Powell seemed very adamant that the majority of current inflation is temporary, even though the headline CPI is at 5.4% year over year. This week the US will release what many consider the Fed's preferred inflation measure, the core PCE indicator (although not until Friday, after the FOMC meeting). The current forecast is for 3.7% on an annual basis versus 3.4% in May. Traders will be watching the meeting closely for any clues as to when the Fed may start tapering off.
economic data
The end of the month usually means important data. Not only will the FOMC meet this week, but there are a host of other economic data points to watch. We'll take a first look at second-quarter GDP from the US, Germany, the Eurozone, German unemployment change, Australian CPI and US core personal consumption expenditures. Other important economic releases are as follows:
Monday
New Zealand: Trade Balance (June)
Japan: Manufacturing and Services PMI Flash (July)
Germany: IFO Business Climate (July)
US: New Home Sales (June)
Tuesday
United States: Durable Goods (June)
US: CB Consumer Confidence (July)
US: 5-Year Bond Auction
Wednesday
Japan: Summary of Bank of Japan Opinions آراء
Australia: Inflation rate (Q2)
Germany: GfK Consumer Confidence (August)
Canada: Inflation rate (June)
raw stock
US: Federal Reserve Rate Decision
Thursday
New Zealand: ANZ Business Confidence (July)
Germany: Unemployment Change (July)
UK: Bank of England consumer credit (Jun)
EU: Economic Sentiment (July)
EU: Consumer Confidence (July)
Germany: Inflation rate Prel (July)
US: GDP growth rate growth (Q2)
US: Pending Home Sales (June)
US: 7-Year Bond Auction
Friday
New Zealand: Consumer Confidence (Jul)
New Zealand: Building Permits (June)
Japan: Unemployment rate (June)
Japan: Retail Sales (June)
Australia: PPI (Q2)
Germany: Flash GDP growth rate (Q2)
UK: Hose prices nationwide (July)
EU: Inflation Rate (July)
EU: Flash GDP growth rate (Q2)
European Union: Unemployment rate (June)
Canada: PPI Final (June)
United States: Core PCE Price Index (June)
United States: Personal Income (June)
US: Personal Spending (June)
US: Chicago PMI (July)
US: Michigan Final Consumer Confidence (July)
To follow the most important economic data expected, you can review the economic calendar