US stock indices closed higher, achieving their second weekly gain in a row
News
Friday, November 10, 2023 - 22:10
Point Trader Group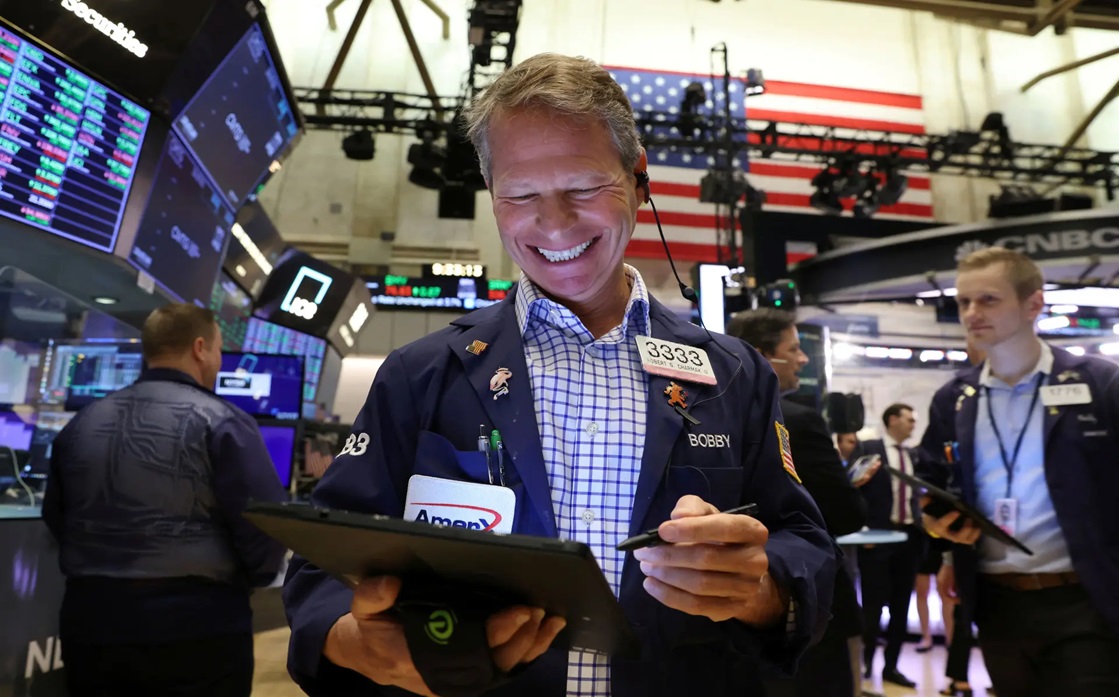 ---
US stock indices rose at the end of trading on Friday, compensating for the losses incurred yesterday, coinciding today with the stability of bond yields.
The Dow Jones Industrial Average rose 391.16 points, or 1.15%, to reach 34,283.10 points. The S&P 500 index rose 1.56% to end the session at 4,415.24 points, while the Nasdaq Composite Index rose 2.05% to 13,798.11, recording its best daily performance since May.
All sectors of the Standard & Poor's 500 index rose to close in positive territory, but the technology sector was the best performing, rising by 2.6%.
Friday's rise was also sufficient for the three main indices to achieve gains for the second week in a row
The S&P 500 index achieved weekly gains of 1.3%, while the Dow Jones Index rose by about 0.7%. The Nasdaq was the best performer, rising approximately 2.4% this week.