Gold Dec, 2 2020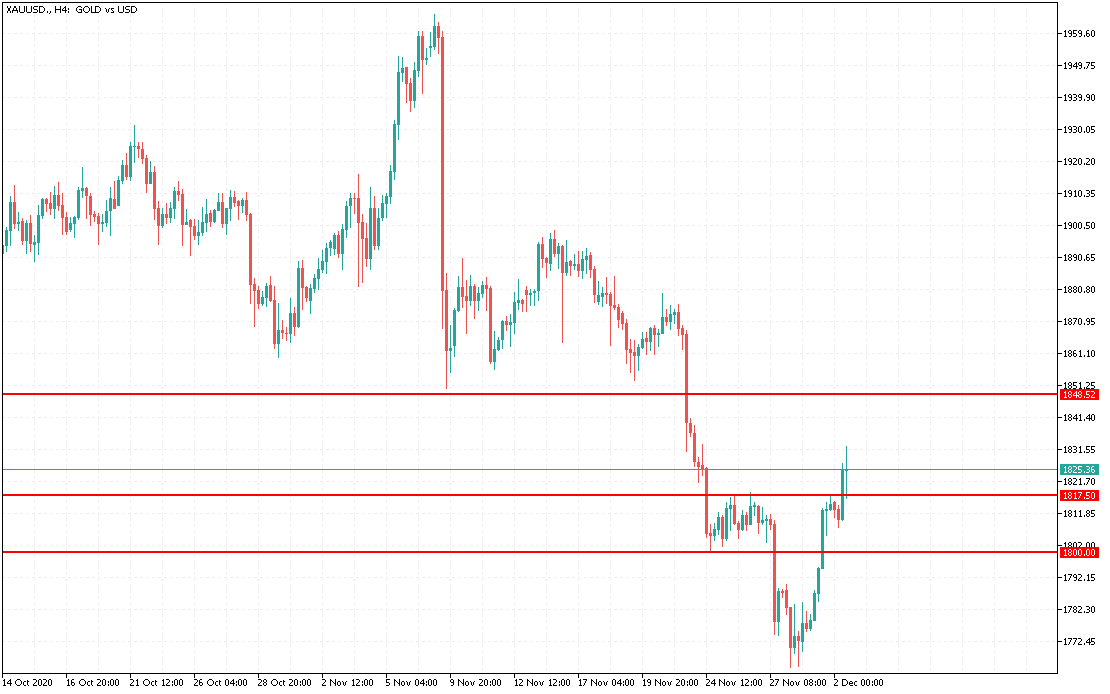 ---
Overview:
prices are moving in a short term bearish direction.
Expected:
The pair is approaching a support resistance level around 1815, which enhances the chances of a bullish move during today's trading to 1830, if trading remains above this level.
Alternative Scenario:
On the other hand, we see that if the level of 1815 is broken to the downside, it might push this pair down to 1800.
| | | | |
| --- | --- | --- | --- |
| Resistance | 1830.00 | 1835.00 | 1845.00 |
| Support | 1815.00 | 1805.00 | 1845.00 |