The most important economic events expected this week 22 to 26 Feb 2021
Monday, February 22, 2021 - 13:28
Point Trader Group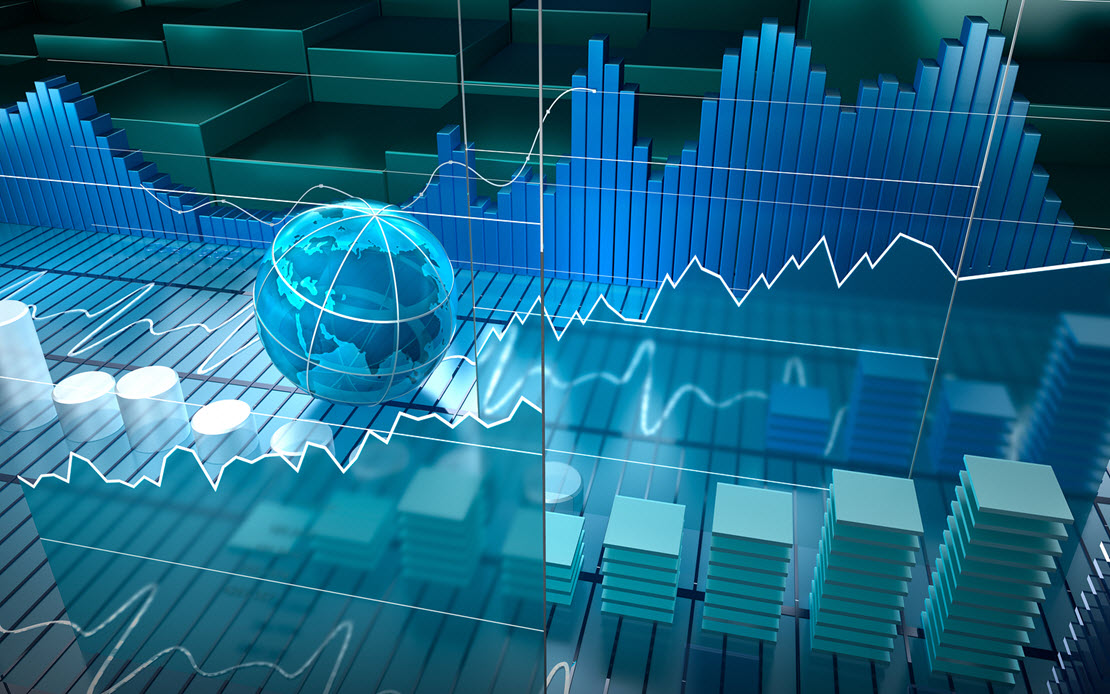 ---
The US dollar's rally was halted earlier this year, as other major currencies made advances against the greenback. Economic growth remains weak in advanced economies, despite mounting inflationary pressures in Europe and the United States. Highlights this week include the US GDP and Euro-Zone inflation reports.
Eurozone GDP reached -0.6% in the fourth quarter of 2020, indicating stagnant growth. The German ZEW Economic Sentiment index accelerated for the third month in a row, rising from 61.8 to 71.2. Manufacturing PMI in Germany and the Eurozone rose in January with readings of 60.6 and 57.7 respectively. These numbers indicate a strong expansion. Services are still contracting, with the PMI coming in at 45.9 and 44.7 respectively.
In the UK, inflation has been moving higher. The core CPI rose in January to 0.7% from 0.6%. This was the highest level in 3 months. Core CPI remained steady at 1.4%
In Canada, the headline CPI rose 0.6% in January, up from -0.2% previously. Core CPI rose 0.5%, its best performance since February 2020.
In the US, January retail sales indicated a strong recovery in consumer spending. The headline reading jumped 5.3% while the core retail sales came in at 5.9%. Expectations for both issues stood at 1.1%. The FOMC meeting minutes echoed a dovish message from the Fed, which indicated that it has no plans to scale back quantitative easing anytime soon. Services and manufacturing remain in expansionary territory, with the PMI for January coming at 58.5 and 58.9 respectively.
British Employment Report: Tuesday. Jobless claims fell to 7.0,000 in December, down from 64.3,000 before that. We are now waiting for the January data. Wage growth is expected to accelerate for the sixth consecutive month, with a forecast of 4.1%, up from 3.6%. The unemployment rate rose higher and is expected to rise to 5.1%, up from 5.0%.
Eurozone Inflation Report: Tuesday. Inflationary pressures are mounting, and the Eurozone Core CPI for January is expected to show a strong 0.9% gain, after five consecutive drops. The core reading is expected to jump from 0.2% to 1.4%.
German GDP: Wednesday hour. The eurozone's largest economy rebounded in the third quarter, posting a gain of 8.5%, after a decline of 9.7% previously. However, the fourth-quarter estimate is a minuscule gain of 0.1%.
Fed Chairman Powell testifies: Tuesday. Powell will appear before the House and Senate committees to discuss the economy and monetary policy. Markets are expecting Powell to repeat the Fed's dovish stance. An optimistic outlook for the economy could push the dollar higher.
US GDP: Thursday. The first estimated GDP for the fourth quarter of 2020 came in at 4.0%, and the second estimate is expected to be revised upwards to 4.1%.
To follow the most important economic data awaited, you can review the economic calendar