The most important economic events expected this week 1 to 4 December 2020
Tuesday, December 01, 2020 - 09:44
Point Trader Group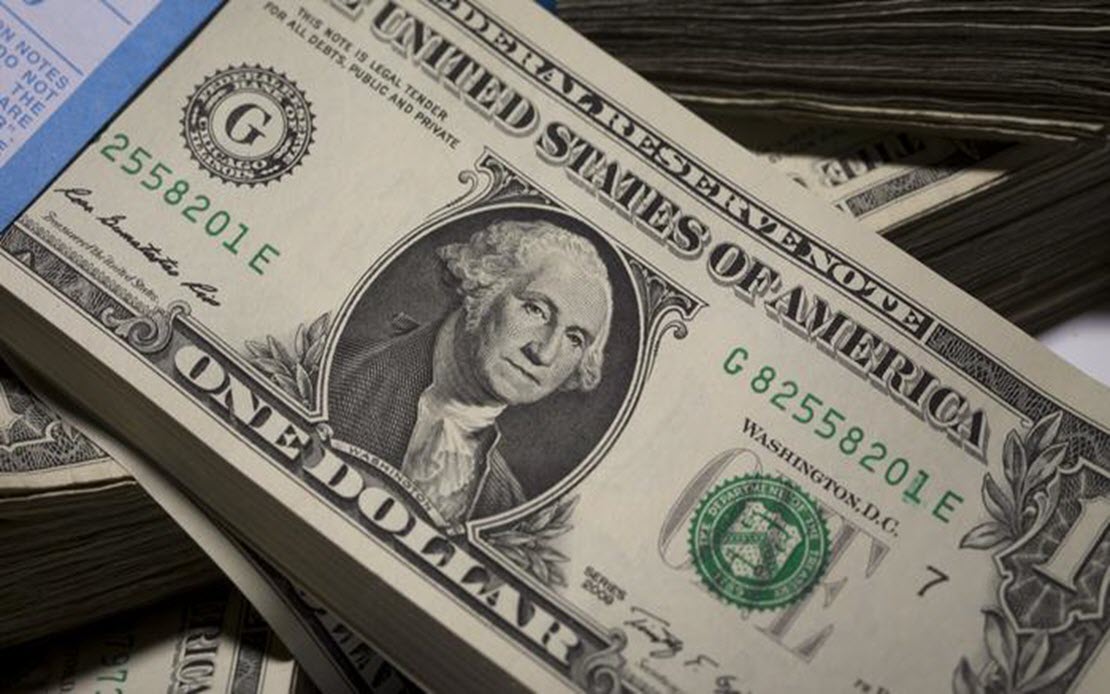 ---
The US dollar continues to struggle against the major currencies. Will the dollar change things this week? Highlights include PMIs as well as Canada and Australia's GDP reports. The week ends with the US Nonfarm Payrolls, which are considered a market driver.
German GDP rebounded again in the third quarter, with a gain of 8.5%. This follows a decline of 9.7% in the second quarter. In France, GDP jumped 18.7% in the third quarter, beating expectations of 18.2%.
It was a two-sector story for UK PMIs. Manufacturing PMI improved from 53.3 to 55.2, indicating a strong expansion. However, the services PMI fell into contractionary territory, from 52.3 to 45.8. There was grim news out of the Bank of England, as the Bank of England's monetary policy report forecast a 2% contraction in the fourth quarter. This was followed by a review of spending by Finance Minister Sunak, who said that the Office of Budget Responsibility had expected a drop in GDP of 11.3%.
In the US, PMIs for October indicated stronger growth in the manufacturing and services sectors. The services PMI improved to 57.7 as the index accelerated for the seventh month in a row. Manufacturing PMI rose to 56.7, up significantly from 53.3 previously. Both PMIs were in expansionary territory, indicating that the economic recovery continues to gain momentum. Unemployment claims increased for the second week in a row, with a reading of 778K. This was well above the estimate of 732,000. Reports of durable goods orders were mixed. The headline number slowed to 1.3%, down from 1.9%. However, the primary issue increased from 0.8% to 1.3%.
The week ended with the November FOMC meeting minutes. The minutes showed that officials do not believe that any changes are needed to the current $ 120 billion per month bond purchase plan. At the same time, they believed that "circumstances could turn out to justify such adjustments."
Euro zone inflation report: Tuesday 10:00. Inflation remains low, as the Eurozone economy remains weak. Headline inflation is expected at -0.2%, while core inflation expectations stand at 0.2%.
UK Manufacturing PMI: Tuesday, 9:30. Manufacturing slowed to 53.7 in October, but is expected to accelerate to 55.2 in November, indicating a strong expansion. This should confirm the preliminary PMI reading.
US Manufacturing PMI: Tuesday, 15:00. Manufacturing remains in expansion territory and another strong reading is expected, with 57.7 expected.
UK Services PMI: Thursday, 9:30. Business activity weakened, as the PMI slowed to 51.4 in October, down from 56.1 previously. The slowdown is expected to continue, with 45.8 expected, which could indicate a contraction. This number will confirm the preliminary PMI reading.
UK Construction PMI: Friday, 9:30. The construction sector still continued to expand, but slowed to 53.1 in October, down from 56.8. The PMI is expected to decline to 52.3 in November, which was revised down from the initial reading of 53.1.
RBA Decision: Tuesday, 3:30. The Reserve Bank of Australia is expected to keep interest rates at the record level of 0.10%. Investors will closely watch the price statement, which can provide clues to future cash moves.
Australian GDP: Wednesday, 00:30. The Australian economy fell 7.0% in the second quarter, as the Covid-19 virus was responsible for a severe economic slowdown. The economy is expected to recover in the third quarter, with an estimate of 2.4%.
Canadian GDP: Tuesday, 13:30. Canada releases GDP on a monthly basis. The economy slowed to 1.5% in September, down from 3.0% previously. Will we see a rebound in October?
Canadian Employment Report: Tuesday, 13:30. Canada created 83.6k jobs in October, much weaker than the September issue of 378.2k. The unemployment rate fell to 8.9%, the lowest level since March. Will the downturn last in the November release?
US Employment Report: Friday, 13:30. Nonfarm payrolls are declining, and the trend is expected to continue, with an estimate of 500K.