The most important economic events expected this week 14 to 18 September 2020
Monday, September 14, 2020 - 14:35
Point Trader Group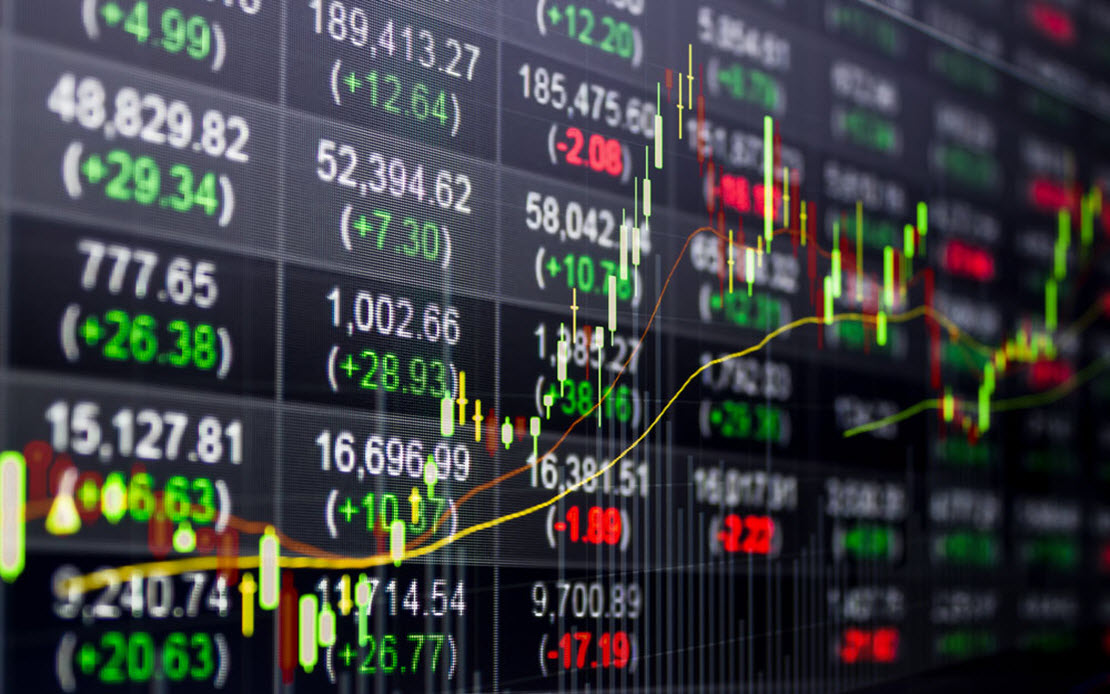 ---
Germany's CPI fell 0.1%, the third drop in the past four months. The Eurozone CPI fell 0.2%, as deflation in the bloc remains a serious concern.
In Australia, the Reserve Bank of Australia kept interest rates at 0.25%, as it has been pegging since March. The economy shrank by about 7.0% in the second quarter, marking the worst quarter on record, as the coronavirus hindered business activity. With GDP falling for the second consecutive quarter, the country has officially entered a recession.
In the US, last week's numbers were positive. Manufacturing PMI improved to 56.0, up from 54.2. Services PMI also indicated expansion, but slowed to 56.9, down from 58.1 prior. And unemployment claims fell below the million mark, with a reading of 886,000. Non-farm payrolls slowed to 1.371 million, but was very close to the estimate of 1.374 million. The unemployment rate fell sharply to 8.4%, down from 10.2%. This was the first single-digit reading since April, before the Corvid-19 pandemic. There was more good news from wage growth, which rose from 02% to 0.4%.
euro
Industrial Production: Monday 12:00 pm. Industrial production fell to 9.1% in June, down from 12.4% previously. The index is expected to slow to 2.8% in July.
German ZEW Economic Sentiment: Monday, 8:30. Investor confidence improved to 71.5 in September, up from 59.3. The outlook for September stands at 70.0.
Trade Balance: Wednesday, 12:00 pm. The eurozone trade surplus improved in June to 17.1 billion euros, up sharply from 8.0 billion euros. The expected surplus in July was 17.3 billion euros.
Final Consumer Price Index: Thursday 12:00 pm. Inflation fell 0.2% in August, as deflation remains a growing concern for policy makers at the European Central Bank. The core CPI was stronger, with a reading of 0.4%. The first final reading is likely to confirm.
Current account: Friday, 09:00 AM. The current account surplus jumped to 20.7 billion euros in June, up sharply from 8.0 billion euros. We are now waiting for the July release.
Sterling pound
Employment Report: Tuesday, 9:00 am. Unemployment listings jumped 94.4K in July, after declining 28.1K before that. We are now waiting for the August release. Wage growth decreased by 1.2% in June and another decline of 1.3% is expected in July. The unemployment rate, which has been held at 3.9% for four consecutive months, is expected to increase to 4.1%.
Inflation: Wednesday, 09:00 am. The CPI accelerated to 1.0% in July, up from 0.6% previously. Investors are bracing for a weak 0.1% gain in August.
Bank of England rate decision: Thursday, 2:00 pm. The Bank of England cut interest rates to just 0.10% in March, in an effort to stabilize the economy in the wake of the Covid-19 pandemic. Policymakers are expected to keep interest rates in addition to the £ 745bn QE for the next meeting.
Retail Sales: Friday, 09:00 am. Retail sales slowed to 3.6% in July, after two consecutive months of double-digit gains. The decline is expected to continue, with an estimate of 0.8%.
Canadian dollar
Manufacturing sales: Tuesday, 3:30 pm. The manufacturing sector continues to trend upward. The index posted impressive gains of 20.7% in July, up from 10.7% previously. Other double-digit gains will be bullish for the Canadian dollar.
Inflation: Wednesday at 3:30 pm. Consumer inflation slowed to 0.0% in July, down from 0.8% previously. The core reading slipped 0.1%, marking a third decline in four months. Will we see an improvement in August data?
Retail Sales: Friday 15:30. Consumer spending jumped in July. The headline figure rose 23.7%, while the core reading jumped 15.7%. We are now waiting for the August data.
All times are KSA