The most important economic events this week from the 10th to the14th of May 2021
Tuesday, May 11, 2021 - 02:02
Point Trader Group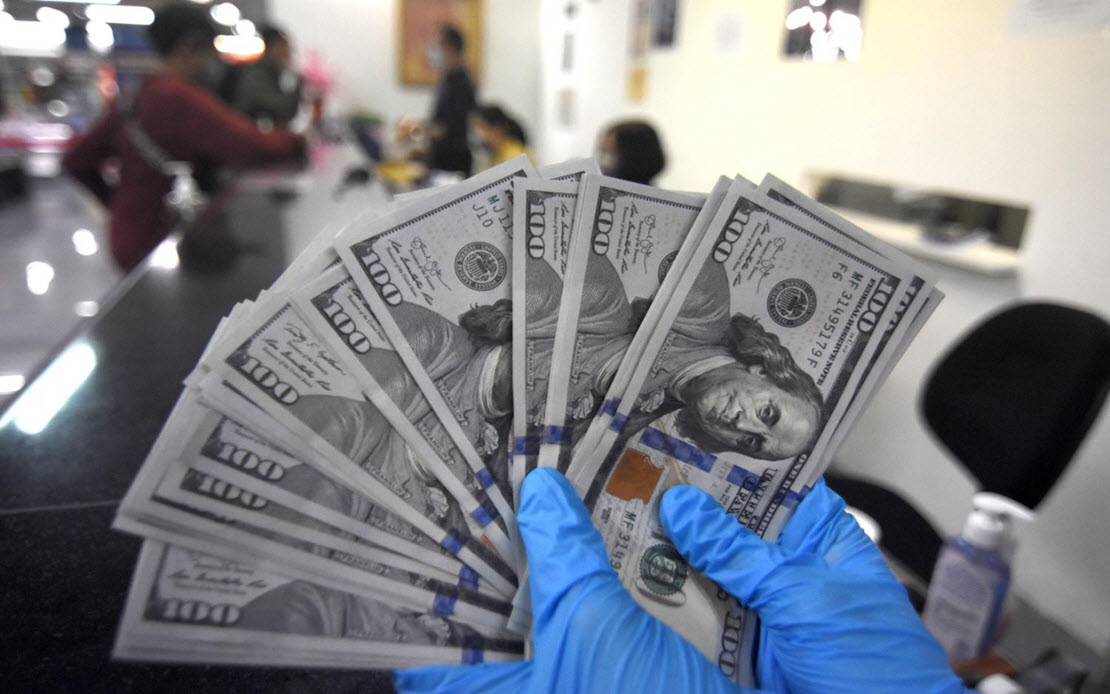 ---
The Bank of England responded to the strong economic conditions and the slowed pace of its quantitative easing program at its policy meeting. Employment numbers in Canada and the United States nonfarm payrolls were well below expectations. Is the US recovery faltering? This week's inflation and retail sales figures may help provide an answer.
In the Eurozone, manufacturing continues to show strong growth. German Manufacturing PMI shine with a reading of 66.2 and the Eurozone at 62.9.
In the UK, PMIs for manufacturing, services and construction came above the 60 level, and entered the expansionary territory. A reading above 50 indicates growth.
The Bank of England slowed the pace of quantitative easing from £ 4.4bn a week to £ 3.3bn, but stressed that this was not a tightening of policy. The bank kept interest rates at a record low of 0.10%.
The Canadian employment numbers for May were much worse than expected. The economy lost 207.1 thousand jobs, compared to a consensus of 160.5 thousand jobs lost. The unemployment rate jumped to 8.1%, up from 7.5% and above expectations of 7.8%.
In the US, manufacturing activity grew at a slower pace in April, as the ISM Manufacturing PMI declined to 60.7, down from 64.7. It was a similar story for the business, with the ISM Services PMI slowing to 62.7, down from 63.7. Both purchasing managers did not make their estimates.
The market was looking for a burst of nonfarm payrolls report for the month of April, with an estimate of 990k. Some analysts even expected 2 million people to be printed, but in the end, the economy only created 266,000 jobs. The unemployment rate rose to 6.1%, up from 5.8% and above estimates of 6.0%. There was a positive side, as wage growth rose 0.7%, bouncing from -0.1% and above expectations of 0.0%.
euro
Sentix investor confidence: Monday. Investor optimism rose to 13.1 in April, the highest level since August 2018. The rally is expected to continue in May, with 14.9 points expected.
German ZEW Economic Sentiment: Tuesday. The index slowed to 70.7 in April, down sharply from 76.6 previously. The estimate for May stands at 72.0.
German CPI: Wednesday. The preliminary estimate for the April report came in at 0.7%, and the final reading is expected to confirm the initial release.
European Central Bank monetary policy meeting accounts: Friday. The ECB meeting minutes will provide details of the April policy meeting. The central bank remains in a cautious position, and investors will be looking for any clues regarding future monetary policy.
Sterling pound
BRC Retail Sales Monitor: Monday. BRC retailers posted a massive 20.3% gain in March, as the government's reopening of the economy boosted the services sector. The estimate for April stands at 9.3%.
GDP: Wednesday, 6:00. The economy expanded 1.0% in the fourth quarter, but a downturn is expected in the first quarter, with a consensus of -1.6%.
RICS Home Price Balance: Wed, 23:01. The UK housing market remains strong. In March, 59% of surveyors reported an increase in prices, and it is expected to rise to 62% in April.
CB Leading Index: Friday, 13:30. The index based on 7 economic indicators fell 0.4% in February. Will we see an improvement in the data for March?
Australian dollar
AIG Services Index: Sunday. The index jumped to 51.4 in October, up sharply from 36.2 previously. It was the first reading in expansionary territory (over 50) since November 2018. Will we see another positive reading in November?
ANZ job announcements: Monday. The index continues to strengthen, improving to 9.4% in October. Will the rally continue in the November issue?
Business Trust NAB: Tuesday. The National Australia Bank index rebounded in October with a reading of 5, ending a series of three consecutive falls. We are now waiting for the November data.
Westpac Consumer Confidence: Wednesday. Consumer confidence slowed to 2.5% in November, down sharply from 11.9% previously. Investors are hoping for another reading in positive territory.
MI inflation forecast: Thursday. The Melbourne Institute version is a useful gauge of actual levels of inflation. The index rose to 3.5% in October, up from 3.4% previously. Will it continue to rise in the November reading?
Canadian dollar
Manufacturing sales: Friday. Manufacturing sales were down in February, reading -1.6%. Will we see an improvement in the data for March?