Chairman Jerome Powell's speech and important US data
Wednesday, November 13, 2019 - 12:35
Point Trader Group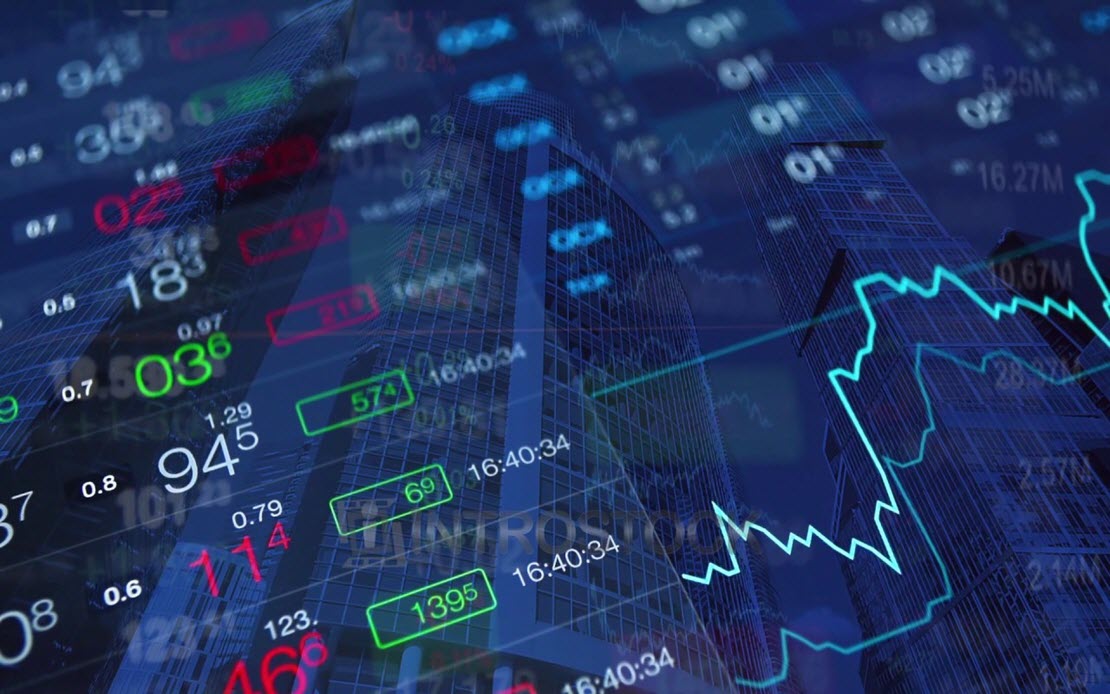 ---
Clearly, the US economy has lost momentum this year, as uncertainty in trade talks has affected investment in general. Despite this, we see that the slowdown has been relatively moderate so far, and contained specific sectors such as manufacturing - it has not spread enough to affect the American consumer, and thus the economy as a whole.
The Fed cut interest rates three times to prevent a sharp slowdown, but signaled in October that it would pause for a while to allow those stimulus to work for some time before considering whether to act again. It is clear that much of this is related to stopping the state of trade war between China and America, which has greatly affected financial markets.
Speaking today at 7 pm (KSA time), the Fed chairman is unlikely to deviate much from this message when lawmakers question him. It could reinforce the notion that the Fed is in a state of current interest uncertainty, while maintaining a willingness to act again if data weakens. That was his message at the FOMC meeting two weeks ago, and nothing important has changed since then.
The dollar may rise slightly if it manages to reach a reassuring decision which is the point that the Fed is in a steady suspension, but any rally may be relatively limited as this is already the basic scenario for the market as the market may be saturated with this advance information. . Investors are currently not setting any chance for another move in December, just one in three to cut rates by March.
Retail Sales
Besides the trade war, the other key determinant of whether and when interest rates will be cut is the data expected today. The CPI inflation figures for October are expected to be released at 4:30 pm (KSA). Expectations are for the headline inflation figure and core CPI to remain unchanged at 1.7% and 2.4% respectively year on year.
More importantly, the Retail Sales report on Friday, as consumption has been the main pillar of recent US growth. There is consensus that both the headline figure and the base rate will rise monthly bouncing back from the sudden fall in September.
Dollar Index (Technical View)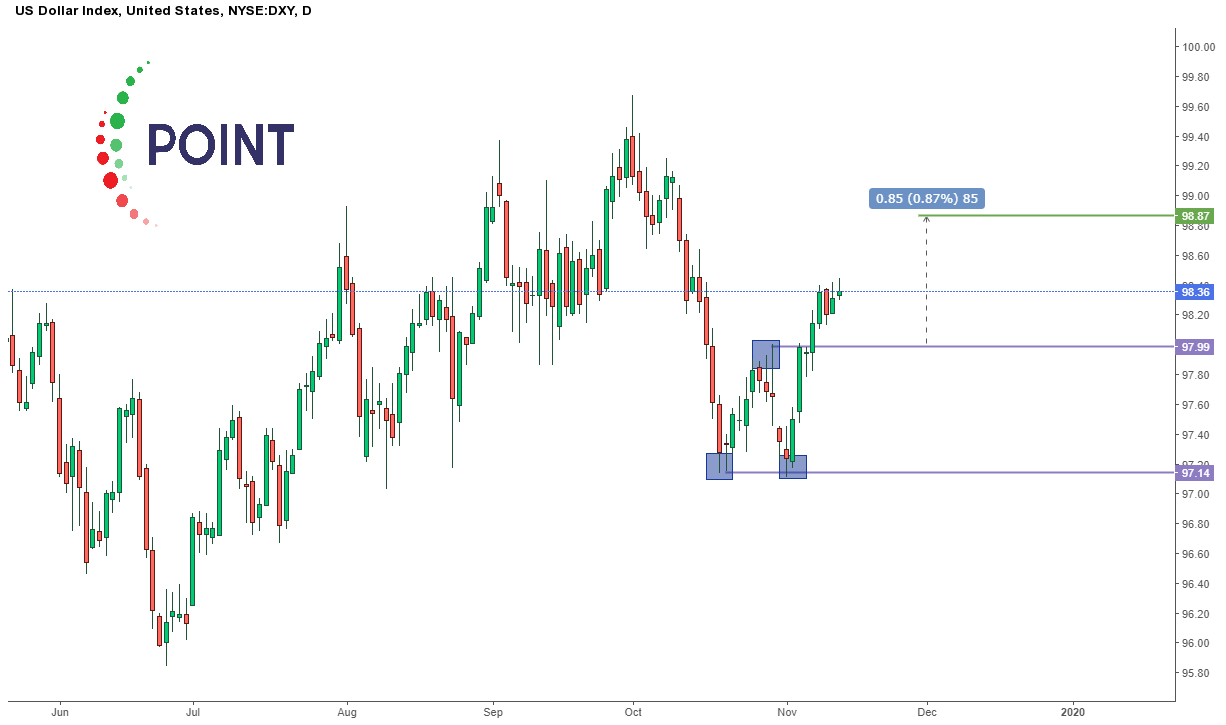 Technically, the US dollar index indicates the existence of a double-bottom pattern where the index managed to break the confirmation line of the pattern around 97.99 points and currently trading above the breached level and may complete its rise to reach its final target around 98.87 points, provided that the trading continues above the support level of 98 points in addition There are some basic factors that motivate the index to rise to the expected target. Trading below the $ 98 level is a very negative sign and may push the index down to at least 97.14 points.