The most important economic events expected this week 3 to 7 August 2020
Monday, August 03, 2020 - 12:30
Point Trader Group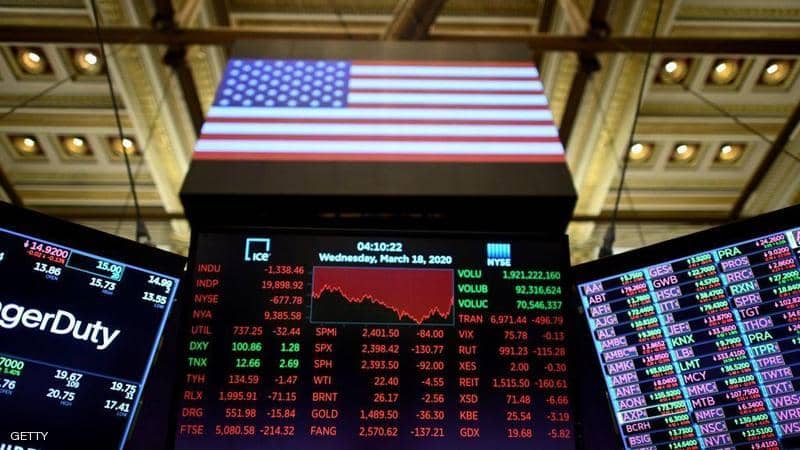 ---
In the eurozone, gross domestic product fell 12.1% in the second quarter, after previously falling 3.8%. German consumer price inflation fell 0.5%, its second drop in three months. Canadian GDP rebounded well in June, with gains of 4.5%. This came after a massive 11.6% advance.
The Fed kept the key rate at zero and had a gloomy market for markets, as expected. Policymakers have reiterated their commitment to "act as appropriate to support the economy," but have not announced any new policy measures.
The US GDP for the second quarter was bleak. The economy shrank by 32.9%, close to an estimate of 34.5%. The week ended with UoM consumer confidence dropping to 72.5, a sharp drop from 78.1 previously.
Reserve Bank of Australia Rate Decision: Tuesday, 7:30. The Reserve Bank of Australia is expected to keep interest rates at 0.25%, since it has been linked since March. Investors will pay close attention to the tone of the price statement. Recent statements by senior government officials have acknowledged that the economy is suffering, and that the cautious message from the Reserve Bank of Australia could ease the Australian's enthusiasm.
US ISM Manufacturing PMI: Monday, 17:00. The PMI jumped to 52.6 in June, up from 43.1 previously. The rally is expected to continue, with an estimate of 53.6. Reading above level 50 indicates expansion.
US ISM Non-Manufacturing PMI: Wednesday, 17:00. The services sector showed a strong expansion in June with a reading of 57.1. July forecast stands at 55.0 respectable.
Bank of England Financial Stability Report: Thursday, 19:00. The Bank of England publishes its comprehensive financial stability report twice a year. Aside from bank details, the Bank of England also provides some economic reviews related to monetary policy.
Bank of England rate decision: Thursday, 09:00. As the British economy continues to face the devastating impact of Covid 19, the Bank of England is expected to maintain the Bank's official interest rate at 0.10%. Investors will closely monitor the quarterly monetary policy report, which will include inflation and economic growth forecasts.
Reserve Bank of Australia monetary policy statement: Friday, 1:30. RBA publishes a quarterly policy statement. A cautious statement could spoil the Australian dollar's investor, which has starred against the dollar in recent months.
Canadian Employment Report: Friday, 15:30. The economy created nearly a million jobs in June, with a reading of 952.9 thousand. This rose sharply from 289.6 thousand in May. Will we see other strong gains in the July issue?
American Employment Report: Friday. Wage growth has decreased in the United States for two months in a row. Another drop is expected in July, with an estimate of -0.5%. The economy created 4.8 million jobs in June, but is expected to slow to 1.5 million jobs in July.