The most important economic events this week 26 to 30 April 2021
Tuesday, April 27, 2021 - 01:49
Point Trader Group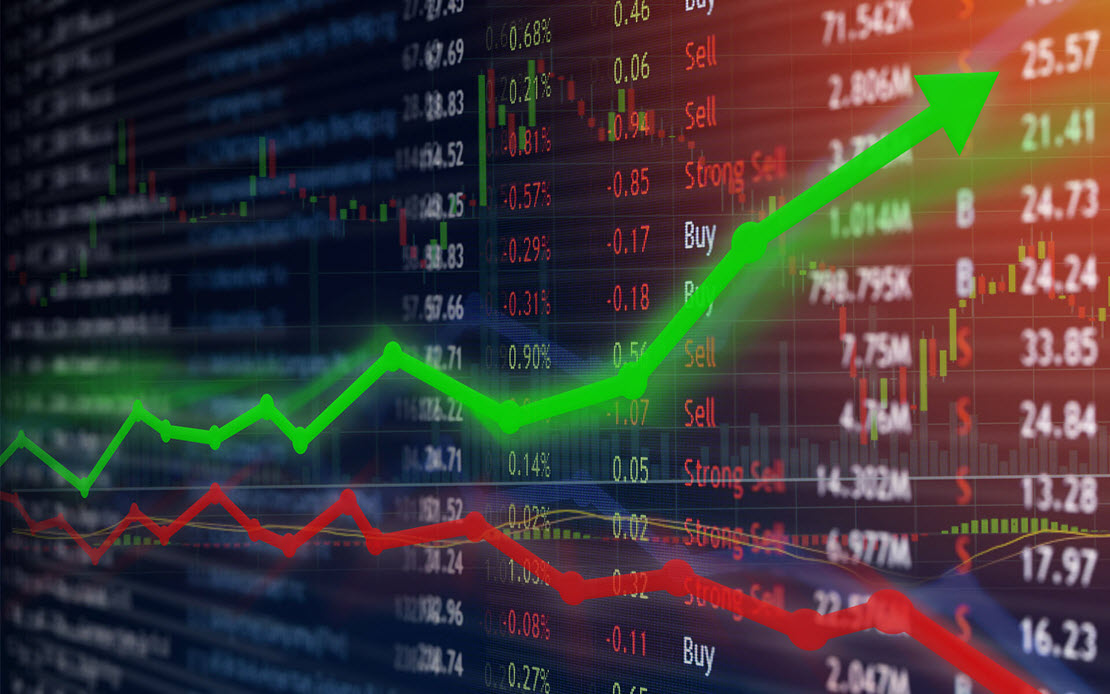 ---
Major economies are showing signs of recovery as vaccine launch programs continue to accelerate. The Bank of Canada lowered quantitative easing, while the European Central Bank stood by. This week the Federal Reserve makes a major policy decision, while the US and Germany release their first-quarter GDP.
Last week's European Central Bank policy meeting was described as a "forgotten meeting", as policymakers maintained policy and provided clues about the bank's future plans. Lagarde, the president of the European Central Bank, stated that it is too early to discuss scaling back quantitative easing.
The UK unemployment numbers were mixed. The number of claimants decreased by 10.1K, down from 86.6K, exceeding expectations of 24.5K. However, wage growth underperformed, dropping from 4.8% to 4.5% and losing recognition at 4.7%. The unemployment rate fell to 4.9%, down from 5.0%.
UK inflation picked up in March, with the core CPI rising to 0.7%, up from 0.4%. Core CPI rose to 1.1%, up from 0.9%.
The Bank of Canada scaled its QE program from 4 billion Canadian dollars to 3 billion Canadian dollars, becoming the first G7 bank to tighten policy since the start of the Covid-19 pandemic.
In the US, jobless claims fell for the second week in a row to 547K, compared to 576K previously. March manufacturing PMI improved to 60.6, up from 59.0. A reading above the 50 level indicates growth.
European Euro
German IFO business climate: Monday. Business confidence is expected to continue to accelerate. The index rose to 96.6 in March, and expectations for April hold 97.8.
German GfK Consumer Climate: Wednesday. Consumer confidence remains in negative territory but is improving. The index came in at -6.2 in March, up from -12.9. The consensus for April stands at -4.8.
German unemployment rate change: Thursday. The unemployment rate fell by 8,000 in February, which is better than the -4,000 estimate. The estimate for March stands at -10k.
Monetary data: Thursday. The M3 money supply fell to 12.3% in February, down from 12.5%. The index is expected to decline sharply to 10.2%. Private loans remained at 3.0% and February at 3.2%.
German GDP: Friday. First quarter GDP is expected to decline, with an estimate of -1.5%. The country is still grappling with the Covid pandemic, and severe health restrictions have impeded economic growth.
Eurozone Inflation Report: Friday. Pent-up demand leads to higher inflation. Core CPI rose to 1.3% in March, up from 0.9% and is expected to rise to 1.6%. The core CPI fell to 0.9%, down from 1.1% and is expected to decline to 0.8% in March.
Sterling pound
Sales achieved from CBI: Tuesday. Sales volumes were deep in negative territory, with the previous two readings at -45. The index is expected to reach positive territory in April, with a rating of +9 points.
BRC Store Price Index: Tuesday. The British Retail Consortium continues to post its declines and came in at -2.4% in March. We are now awaiting the April data.
Australian dollar
AIG Services Index: Sunday. The index jumped to 51.4 in October, up sharply from 36.2 previously. It was the first reading in expansionary territory (over 50) since November 2018. Will we see another positive reading in November?
ANZ job announcements: Monday. The index continues to strengthen, improving to 9.4% in October. Will the rally continue in the November issue?
Business Trust NAB: Tuesday. The National Australia Bank index rebounded in October with a reading of 5, ending a series of three consecutive falls. We are now waiting for the November data.
Westpac Consumer Confidence: Wednesday. Consumer confidence slowed to 2.5% in November, down sharply from 11.9% previously. Investors are hoping for another reading in positive territory.
MI inflation forecast: Thursday. The Melbourne Institute version is a useful gauge of actual levels of inflation. The index rose to 3.5% in October, up from 3.4% previously. Will it continue to rise in the November reading?
Canadian dollar
Retail Sales Report: Wednesday. Consumer spending has been faltering, with consecutive declines. Analysts are preparing for another drop in February, with expectations of -3.0% for the headline reading and -2.6% for core retail sales.
GDP: Friday, 12:30. Canada releases its GDP on a monthly basis. The economy expanded 0.7% in January and the estimate for February is 0.9%.
Raw Material Price Index: Friday. This inflation index measures inflation in the manufacturing sector. The index jumped to 6.6% in February from 5.7%. Will the uptrend continue in March?