The most important economic events this week 5 to 9 March 2021
Tuesday, April 06, 2021 - 01:59
Point Trader Group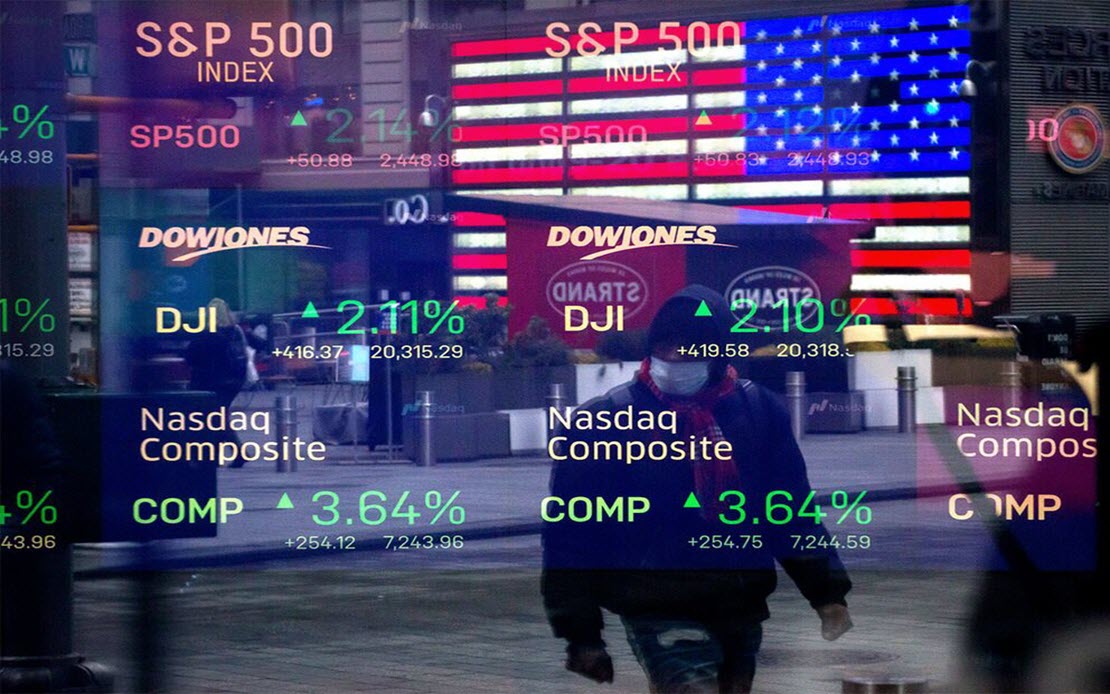 ---
The recovery in the United States continues to advance, while the eurozone is struggling, hampered by slow vaccine rollout.
German CPI fell to 0.5% in March, matching expectations. This was down from 0.7% in the previous month. The Euro-Zone CPI slowed slightly in March. Headline inflation slowed from 1.4% to 1.3%, while core CPI fell from 1.1% to 0.9%.
Manufacturing remains a positive point, with PMIs showing growth across the Eurozone with readings above 50. Germany looked very strong, with a reading of 66.6.
The UK's GDP for the fourth quarter of 2020 was revised down to 1.3%, up from a preliminary reading of 1.0%. Manufacturing PMI rose to 58.9 in March, its best bid since February 2011.
Canadian GDP accelerated to 0.7% in January, up from 0.1% and above estimates of 0.5%. The raw material price index remains high, improving from 5.7% to 6.6%.
In the US, consumer confidence on the conference board rose to 109.7 in March, up from a revised reading of 90.4. It was the biggest gain in a single month in nearly 18 years.
Pending US home sales recorded a second consecutive decline in March. The decline of 10.6% was steeper than the estimate of -3.1%. The week ended with excellent non-farm payroll numbers, which stood at 916,000. This was up from 379K and crushing the estimate of 652K.
U.S. dollar
US ISM Services PMI: Monday. The services sector continues to show strong growth. The PMI came in at 55.3 in February and is expected to rise to 58.3 in March.
Federal Reserve Meeting Minutes: Wednesday. The minutes will provide details of the policy meeting for March. Investors will listen carefully to see if Fed members are concerned about inflation or a crash in the bond markets.
Sterling pound
House Price Balance: Wednesday. Home prices were flat, and the index is expected to show that 55% of the surveys showed an increase in prices. In the previous release, 52% indicated a price increase.
Construction PMI: Thursday. PMI improved to 53.3 in March, up from 49.2 previously. Final reading should confirm the initial release.
Services PMI: Wednesday. Services PMI showed growth in March for the first time in 5 months, accelerating from 49.5 to 56.8. A reading above 50 indicates growth. Final reading is expected to confirm the initial release.
Construction PMI: Thursday. PMI improved to 53.3 in March, up from 49.2 previously. Final reading should confirm the initial release.
euro
Investor confidence: Tuesday. After months of negative readings, investor confidence improved to 5.0 in March. The bullish trend is expected to continue, with expectations of 6.8 for April.
Services PMIs: Wednesday, in Spain, in Italy, in France, in Germany, for the entire Eurozone. The services PMI is expected to remain below 50, indicating contraction in Spain, Italy, France and the Eurozone. The German PMI is expected to advance above the neutral 50 level, at 50.8.
German Factory Orders: Thursday. Factory orders improved to 1.4% in January, up from -1.9% previously. The estimate for February stands at 1.3%.
French Industrial Production: Friday. Industrial production in the second largest economy in the Eurozone is expected to slow to 0.6%, down from 3.3%.
Australian dollar
AIG Services Index: Sunday. The index jumped to 51.4 in October, up sharply from 36.2 previously. It was the first reading in expansionary territory (over 50) since November 2018. Will we see another positive reading in November?
ANZ job announcements: Monday. The index continues to strengthen, improving to 9.4% in October. Will the rally continue in the November issue?
Business Trust NAB: Tuesday. The National Australia Bank index rebounded in October with a reading of 5, ending a series of three consecutive falls. We are now waiting for the November data.
Westpac Consumer Confidence: Wednesday. Consumer confidence slowed to 2.5% in November, down sharply from 11.9% previously. Investors are hoping for another reading in positive territory.
Inflation expectations: Thursday. The Melbourne Institute version is a useful gauge of actual levels of inflation. The index rose to 3.5% in October, up from 3.4% previously. Will it continue to rise in the November reading?
Canadian dollar
Trade Balance: Wednesday. Canada usually runs a trade deficit, so the surplus of 1.4 billion Canadian dollars in January came as a surprise, with expectations of 1.4 billion Canadian dollars. Another surplus is expected in February, with an estimate of CAD 1.3 billion.
PMI: Wednesday. The PMI indicated sharp growth in January, jumping from 48.8 to 60.0. Another strong report is expected for March, with a estimate of 62.5.
Employment report: Friday. After an impressive gain of 259.2K new jobs in February, job creation is expected to slow to 90.0K in March. The unemployment rate is expected to decrease from 8.2% to 8.0%.