The most important economic events this week from the 16th to the 20th of August 2021
Tuesday, August 17, 2021 - 01:27
Point Trader Group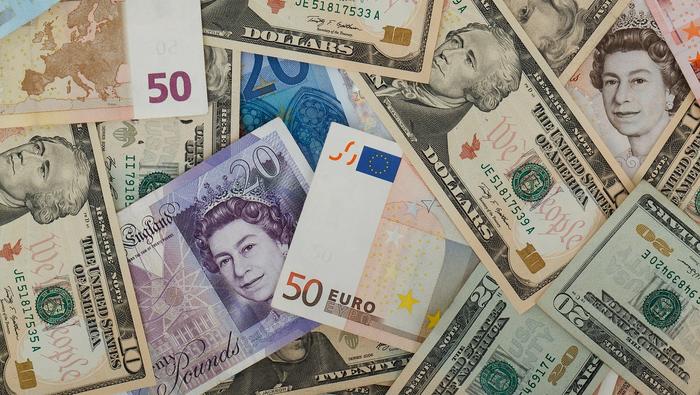 ---
We've finally passed the peak of earnings season (peak growth?), with 87% of companies reporting S&P topping analyst estimates...
From an economic perspective, the US CPI report for July came in at 5.4%, compared to the previous reading for Food and Energy of 4.3%. While these numbers were broadly in line with economists' expectations, this was the first less-than-expected inflation report in the past five months, raising hopes that the global economy may be at "peak inflation".
Of course, the US Producer Price Index came in above expectations the next day, so ultimately price pressures may not be as temporary as some hope, but combined with last week's strong jobs report, the world's largest economy appears to be back on track (our favorite Federal Reserve).
Updates from the Federal Reserve
Midweek will bring two major updates from the Federal Reserve. First, on Tuesday, Federal Reserve Chairman Jerome Powell will speak at an open online event. This will be his first public comment since last week's inflation data and likely the last before the highly anticipated Jackson Hole Symposium next week. Traders will be keen to get an update on how it displays recent CPI and PPI data, as well as any hints about the possible timeline. With most analysts expecting no firm announcement until September, there is some risk that Powell will be deliberately vague and punish the decision later in the month.
On Wednesday, the Federal Reserve will release the minutes of last month's monetary policy meeting. With Powell repeatedly referring to the broader committee and emphasizing the collaborative nature of monetary policy decisions in his press conference, it appears that there may be some disagreement among other FOMC voters. The minutes should provide insight into how many central bankers prefer to tighten policy quickly and how many need to see more strong economic data before getting comfortable with the normalization process.
More important data
Meanwhile, market action data from Europe will be weak this week as we work our way through the proverbial summer days. Instead, traders will focus on top-level data from Australia and New Zealand. The Reserve Bank of Australia will release the minutes of its latest monetary policy meeting on Tuesday; Remember, the central bank defied the expectations of some traders by sticking with its plan to reduce (gradual) bond purchases to $4 billion per week despite the ongoing shutdowns. These minutes will provide more insight into the decision-making process and what it might take to get the RBA to deviate from its plan.
The next day, traders will see if the Reserve Bank of New Zealand (RBNZ) follows a similar path or uses the global emission of the delta variable as an excuse to leave policy more appropriate. Finally, Australia's employment report on Thursday will provide a more up-to-date view of the Australian labor market. Eight of the last nine jobs reports showed growth, but month-to-month numbers have fluctuated wildly, so Australian assets are likely to fluctuate no matter how the numbers turn out.
Economic data
Important economic data releases for this week include:
Monday
Australia: Monetary Policy Meeting Minutes
Tuesday
United States: retail sales
United States: industrial production and capacity utilization
United States: Federal Reserve Chair Powell's speech
Wednesday
New Zealand: Reserve Bank of New Zealand meeting
United Kingdom: CPI
Canada: CPI
United States: Federal Open Market Committee minutes
Thursday
Australia: Employment Report
United States: Federal Reserve Philly Index
US: Initial jobless claims
Friday
United Kingdom: retail sales
Canada: retail sales