Non farm week ahead - from 28 June to 2nd of July 2021
Monday, June 28, 2021 - 18:01
Point Trader Group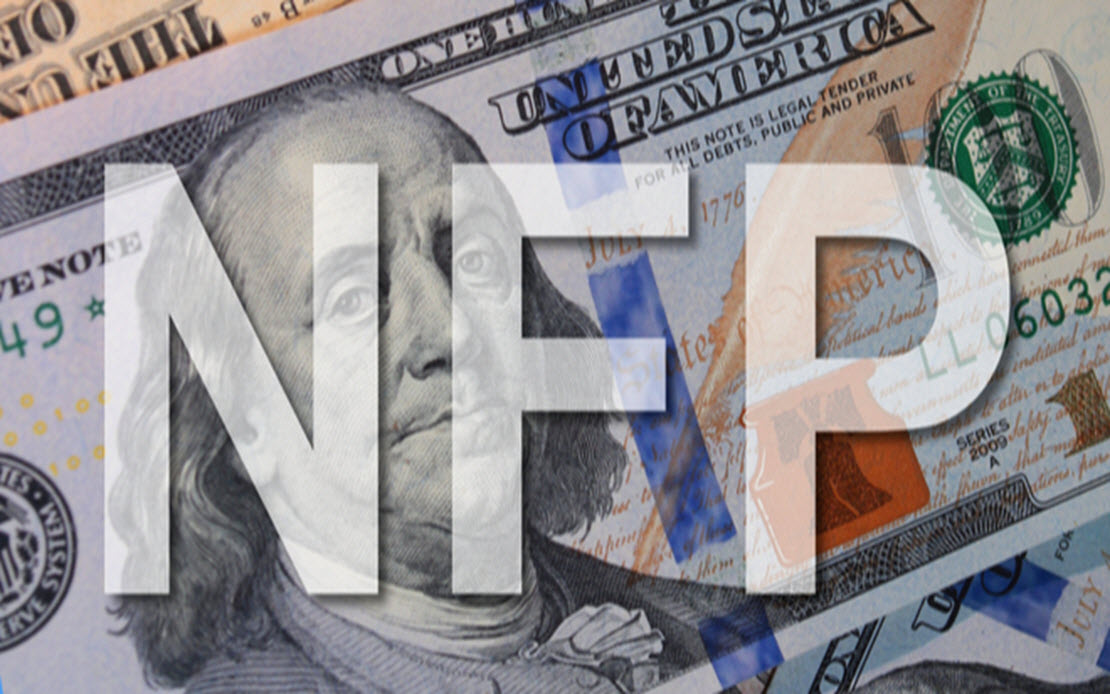 ---
The BoE was 'on hold' last week as most members of the committee felt that the recent high inflation readings were temporary. After the hawkish FOMC meeting two weeks ago, the US Federal Reserve floated the idea that recent inflation is temporary and will fall once reopening. The US infrastructure spending bill negotiated last week was announced, but is there more than meets the eye? Thursday's OPEC+ meeting is expected to raise oil production. Additionally, markets and the Federal Reserve will get a better look at the post-outbreak US employment situation when the June non-farm payrolls are released on Friday. Also, this week is the end of the month and the end of the quarter. Watch out for swings until the end of June!
central banks
The Bank of England left interest rates unchanged last week and decided not to continue to reduce bond purchases as it did in their previous meeting. Despite the high inflation rate (near 2.1%) and the number of claimants convincingly exceeding expectations for two consecutive months, members decided to stay put. MPC members raised their forecasts for 2021 GDP and their inflation forecasts, which they said could exceed 3%. However, they felt the potential to return to approximately 2% over the medium term (temporary). Speaking of which, after the hawkish slant from the FOMC meeting two weeks ago and the Fed's hawkish talk from Fed members Bullard and Kaplan last Friday, Powell emerged from neutral and pessimistic Fed members this week to try to calm the markets. Indeed, Fed Chair Powell himself testified last week that price pressures will prove to be fleeting and will ease back after stabilizing after reopening. In addition, Bostic, Williams, Mister, Daly and Kashkari of the Federal Reserve made similar comments. Note that core personal consumption expenditures for May released on Friday were 3.4%, slightly weaker than expected but the highest since 1982. This is said to be the Fed's preferred measure of inflation.
Infrastructure spending
The US president announced last week that "we have a deal" with the much-discussed infrastructure spending bill. The total spending package is worth about $1.2 trillion over 8 years and will help repair and build roads, bridges, pipes and broadband internet. The plan will include $579 billion in new spending, which will be paid for through the sale of Strategic Petroleum Reserves, 5G auction proceeds, the extension of expired customs user fees and the redirection of covid funds. More importantly to Republicans, there are no plans in this bill to increase taxes. However, it does not include items high on the Democrats' wish list, such as child care, climate change, and education. These are expected to be proposed in another "Human Infrastructure" bill, which would include raising taxes on the wealthy and corporations. It could be passed via reconciliation, which would only require a 50-50 vote in the Senate, with Vice President Kamala Harris casting her decisive vote. House Leader Nancy Pelosi said one cannot go without the other, casting doubts about the whole thing. Watch for comments from all sides this week, which could either speed up or derail the entire bill.
OPEC +
This week, OPEC+ will meet at the OPEC and Joint Military Committee meeting on Thursday. Last week, "sources" indicated that OPEC + is considering easing production restrictions by 500,000 barrels per day in August. Remember, the last action by OPEC + was to increase supply by 350 thousand barrels per day in May and June, and by 441 thousand in July. However, also remember that Saudi Arabia made a rather massive cut of 1,000,000 barrels per day in production in order for this to happen, while Russia kept pumping away. Traders will be watching to see how much production is lost in Saudi Arabia. Note that WTI and Brent are trading near the epidemic highs of 74.00 and 75.45 respectively.
Important economic data
Friday is Nonfarm Payroll Day! Early expectations of 650,000 additional jobs added to the US economy during the month of June. Watch average hourly earnings, too, which is another key inflation metric for the Federal Reserve that measures wage increases. The Fed will be watching to see if the current "temporary inflation" is feeding on wages. The current annual forecast is 2.1% versus 2% in May. Here are the most important economic data:
Monday
Japan: Summary of Bank of Japan Opinions آراء
United Kingdom: BOE Haldane Speech
Tuesday
Japan: Unemployment (May)
Japan: Retail Sales (May)
UK: Mortgage Approvals (May)
European Union: ECB President Lagarde's speech خطاب
EU: Economic Sentiment (June)
EU: Consumer Confidence (June)
Germany: Prel inflation rate (JUN)
US: Consumer Confidence (June)
Wednesday
Australia: Reserve Bank of Australia Governor Lowe's speech
Japan: Prel Industrial Production (MAY)
China: BMI Manufacturing (June)
China: Non-Manufacturing PMI (June)
Japan: Consumer Confidence (Jun)
Germany: Unemployment Change (June)
United Kingdom: final GDP growth rateJ (first quarter)
EU: Flash Inflation (June)
United Kingdom: BOE Haldane Speech
US: ADP Recruitment Change (June)
Canada: GDP (April)
Canada: PPI (May)
US: Chicago PMI (May)
US: Pending Home Sales (May)
United States: Crude stocks
Thursday
Global: Manufacturing PMIs (June)
New Zealand: Building Permits (May)
Australia: Trade Balance (May)
UK: Nationwide house prices (June)
European Union: ECB President Lagarde's speech
United Kingdom: Bank of England Governor's Speech
EU: Unemployment rate (May)
US: Construction Spending (May)
United States: (June)
Friday
Australia: Home Loans (May)
Germany: Retail Sales (May)
EU: PPI (May)
Canada: Trade Balance (May)
Canada: Building Permits (May)
US: Trade Balance (May)
US: Nonfarm Payrolls (June)
US: Factory Orders (May)